Betty and Bill King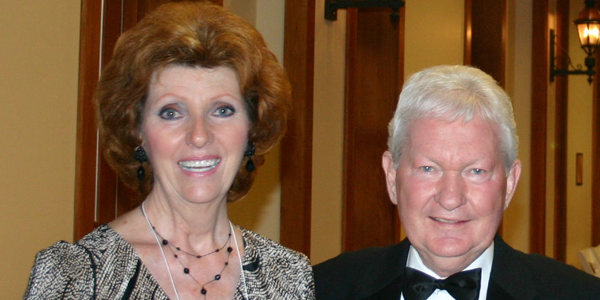 Loyal members of The 1607 Society since 2005, Betty and Bill King were drawn to the Jamestown-Yorktown Foundation's two living-history museums after retiring to Williamsburg from Baltimore. Betty, a former second-grade teacher, and Bill, an engineer by trade, had visited Williamsburg each year since the 1960's. They enjoyed the area's ambiance and history and were thrilled to finally make it their home. They quickly became devoted supporters to several local organizations, including the Jamestown-Yorktown Foundation, Inc., where they attended special exhibition previews, lectures, and sails aboard Godspeed. Betty has fond memories of participating in the Jamestown commemoration events in 2007. Sadly, Bill passed away in November 2010, but Betty carries on the couple's love of history and deep commitment to the Foundation's educational mission.
Back in 2006, Bill and Betty made the decision to support the Foundation in their estate plans, becoming one of the founding members of what is now the Mathews Legacy Society. Although never having the chance to meet Nick and Mary Mathews, they enjoyed dining at Nick's Seafood Pavilion on many occasions, and Betty was thrilled when the society was named for the Mathews.
More recently, Betty has proudly welcomed many family and friends to the Foundation's two living-history museums. "Our country's beginnings are here and everyone should be aware of that," said Betty. Motivated to leave a legacy to educate and bring awareness about our country's early history to others, Betty told us: "Awareness of, and appreciation for, how we came to be who we are encourages imagination and creativity. A deferred gift allows us to preserve our history for future generations while providing for our own financial security until we no longer need it."